Past exhibition
The New Outside
Group show on www.upstream.gallery
Online, 1 May - 17 May '20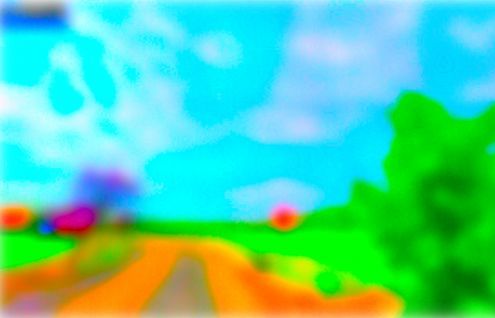 Past exhibition
The New Outside
Group show on www.upstream.gallery
Online, 1 May - 17 May '20
The new online platform upstream.gallery, dedicated to host online exhibitions, developed, curated and initiated by artists proudly presents it's second exhibition;
The new outside
Curator: Constant Dullaart
1 - 17 May 2020
Participating artists:
Raphaël Bastide, Chris Collins, Petra Cortright, Sam Lavigne & Tega Brain, Jan Robert Leegte, Zach Lieberman, Rosa Menkman, Luca Napoli, Katja Novitskova, Suzanne Treister, LaTurbo Avedon
"Every single day, more hours are spent looking at a screen than looking out of a window, the screen is our new landscape. Who defines and who depicts this landscape?"
As co-initiator of the online platform upstream.gallery Dutch artist Constant Dullaart takes on the role of curator for the second exhibition. Reflecting on the social effects of the present dark, social and economic lockdown, by thinking of different types of 'outside'.
Currently we are experiencing public life through a mediated landscape, on our screens. Dullaart selected art works that relate to the struggle to depict the outside, to depict nature and the landscape on our screens. From a horizon being flooded with statements, to a vision of all available rental property in New York City. From a seasonal tree to a virtual handshake, depicting impossible and sometimes nostalgic spaces, while realizing we have become dependent on the networked landscape to be our new outside.

Dullaart writes in his curatorial statement:
"A window to the world we take to the bathroom, a window to imaginary new landscapes. A landscape with newfound urgency, with a private view on social relationships, family, other bodies twisted in time and space, keeping distance. Do we use the commercial methods easiest to us, of do we seize the opportunity to imagine our own ways of being together? Unimaginable amounts of living rooms tethered together by untraveled roads and well charged devices allow reinvention of who we are in time and space, beyond the cookies in our browser. The network has become our outside, but who deals with the depiction of this new outside? Which ideologies pass the horizon; how do we navigate the opaque infrastructures? Instead of only looking on your screen, through this window to the new outside, will we come out to play or walk in line? Who will help redefine this important space to give hope, offer new ways of seeing, reflect, create new worlds, make art?"

The new online platform upstream.gallery was launched on April 10th with a groupshow curated by Rafaël Rozendaal. This new exhibition, curated by Constant Dullaart is the 2nd show in what will be a series of exhibitions developed, curated and participated by artists that belong to the top of the digital art world.
Net Art already exists since the mid 90s, but now is a great time to dive back into all the great works of art the internet has to offer. Upstream Gallery has been representing internet artists for years. For instance JODI, who pioneered Net Art in the 90s, or Rafaël Rozendaal, who attracts more than 60 million unique visitors a year with his online works.

The urgency of this type of art becomes apparent in these times. The more because traditional works of art that are shown online have the disadvantage that they are reduced to pictures on your screen and that the work actually only really comes into its own when you are standing before it. These times demand for something different and the art form that is undoubtedly best equipped for these conditions is Net Art, art made for the internet.
For this exhibition, no works have to be shipped. No one has to leave their house. And best of all: the works can be experienced in full glory. The only thing you will need is an internet connection. Sit back and enjoy!