Past exhibition
The Managers
Jen Liu
Amsterdam, 18 Oct - 21 Nov '14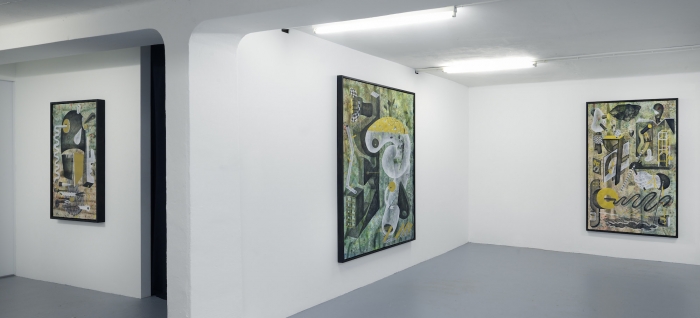 Past exhibition
The Managers
Jen Liu
Amsterdam, 18 Oct - 21 Nov '14
Upstream Gallery proudly presents The Managers, a solo exhibition with paintings on paper and a video by Brooklyn-based artist Jen Liu (US, 1976). The opening will take place on October 18th, 17:00 in the gallery.


In the end, all operations can be reduced to three words: people, product, and profits.
(Lee Iaccoca)
PEOPLE (BALL)
Walk in a world of hard surfaces
Get on your hands and knees
have a wander
DON'T move from your space
have a hedgehog with wobbly
DO teleport
Have a have not have not
Tumors grow on bread, or
On the rise of the knowledge worker
There may not be tumors after all
Mr. Drucker's basic description still holds:
Your train's on time
Get to work by nine.
(Jen Liu)
What is the face of power? In the old world, blue and white collars indicated the hierarchy within an organization. In the new world, visual cues are less evident: you could be a waiter or entrepreneur, a house cleaner or lawyer, everything is leveled in Casual Friday bureaucracy. For the US and other parts of the Western world, re-industrialization seems a utopian solution to underemployment, increasing class disparity, and dying factory cities. It is a dream of a simpler world, one in which power relationships are paternalistic, visible, and negotiable – in which everyone has their place, everyone fits. But what if industry were to return?
In a series of paintings on paper and the video Machinist's Lament, Jen Liu proposes a series of masks designed for a future in which industrial production has been successfully brought back to the West. They will soothe the anxiety of transition from invisible to visible power, from outsourced to localized management. They will dispel any confusion about who is in charge. The stylistic origin is in Fritz Lang's film Metropolis (1927), with figures that are neither abstract nor figurative, referencing art deco to Memphis, midcentury machinery diagrams to Cycladic sculpture. In Machinist's Lament, alienation is a state that switches from the wearer of masks, to the woman who imagines the world as it could be: a world of industrial production ruled by women à la Monique Wittig's novel Les Guérillères (1969).
Jen Liu was educated at the California Institute of the Arts and De Ateliers in Amsterdam. Since 2004 she has been working with Upstream Gallery, where she has several solo- and group exhibition. She has presented work at Royal Academy and ICA in London; Kunsthaus Zurich; Kunsthalle Wien, Vienna; The Sculpture Center, On Stellar Rays, and Issue Project Room, New York; the Aspen Museum of Art; Henry Art Gallery, Seattle; and MUSAC, León. In 2013 Jen Liu received two major commissions in New York: a photo project for the Manhattan Bridge and facade of the new CitizenM Times Square hotel. Liu's work is selected for the 10th Shanghai Biennale this fall.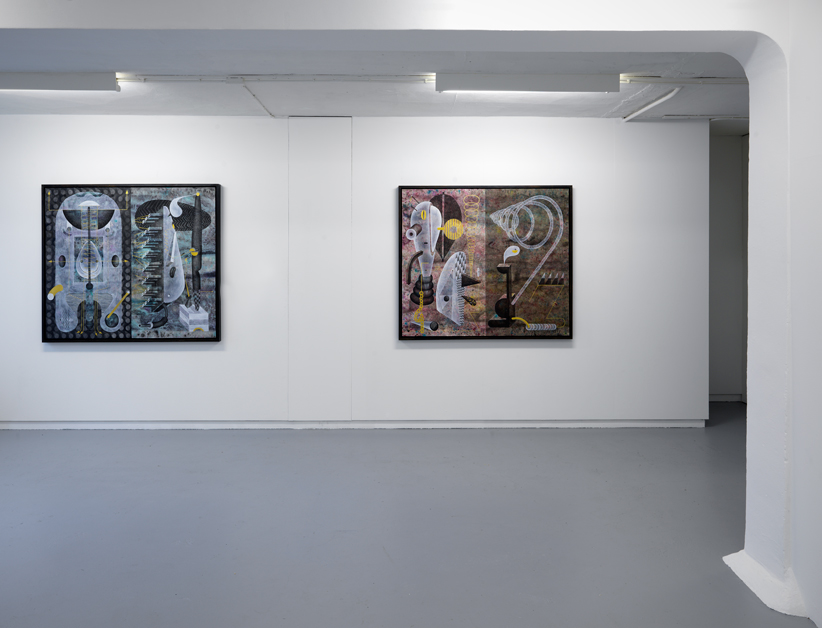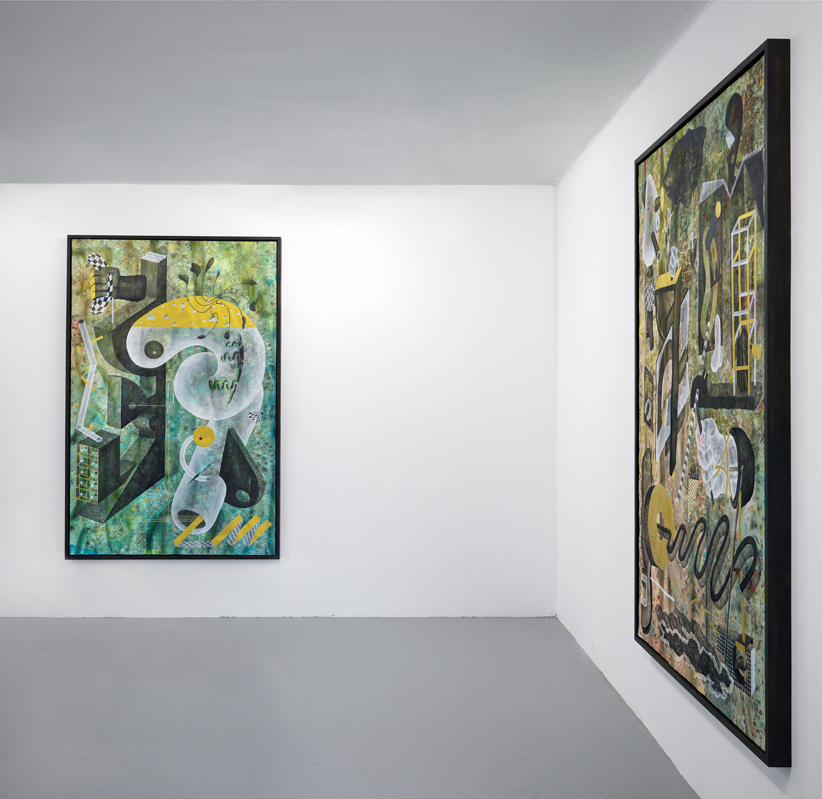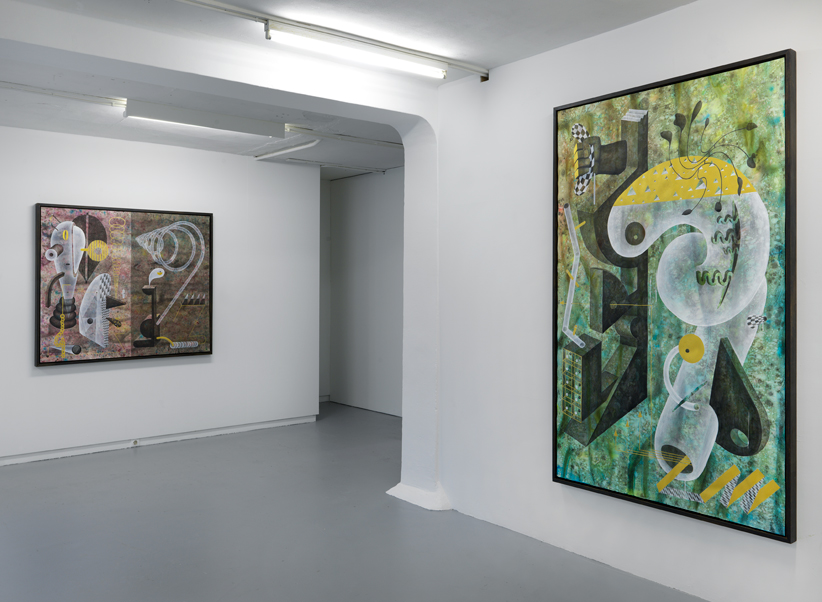 All photo's by Gert Jan van Rooij. You can find more photos of the exhibition in our Facebook album.