Past art fair
Art Basel
Basel, 14 Jun - 17 Jun '12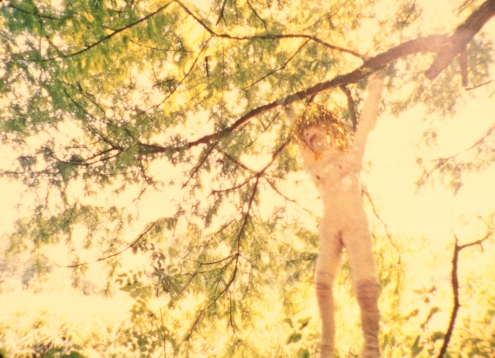 Past art fair
Art Basel
Basel, 14 Jun - 17 Jun '12
At Art Basel Statements Upstream Gallery proudly presents "El Arca" ("The Ark") a film by Cristóbal León and Joaquín Cociña.
Animation (stop-motion animation, puppetry animation) is one of the key themes in the strange and magically surreal films by the young Chilean artist-duo Cristóbal León and Joaquín Cociña. In their exhibition "El Arca" ("The Ark") they show a video-installation made up of their last film produced during the last year (2011).
In "El Arca" the latin-american roots of the artists are never far away. They are referring to religion/catholicism, erotism, myth and magic rituals. This combined with their interests in the dark fairy tales as written by the Brothers Grimm and the psychoanalysis theories by Sigmund Freud they lead us into a world of bodies that transform, degenerate, regenerate, penetrate and devoure.
Their work is showing a constant exploration for the structures behind life, art, the picture, the medium. And when they have found the fundaments they tear them down to regenerate them into new structures.
The artists consider this new film as the foundational chapter of a new and intimate religion. In "El Arca" the darkest and most uncomfortable places of the subconsious are explored in order to give birth to a new mythical system.

Cristóbal León (Chile 1980) and Joaquín Cociña (Chile 1980) started collaborating in 2007, when they gathered together with Niles Atallah to produce a 2-part series of animation films called "Lucia, Luis y el Lobo" ("Lucia, Luis and the Wolf"). Recently their work has been on show at the Guggenheim Museum NY, the KW Institute For Contemporary Art in Berlin, Fundacion PROA in Buenos Aires and The Whitechapel Gallery in London. Their films have been shown at film festivals internationally and have won several awards such as the Asifa Austria Award; 1st Prize, Best International Film, Fantoche International Animation Film Festival, Baden, Switzerland; Grand Prix Wooden Wolf Prize, Animated Dreams, Animation Film Festival, Tallinn, Estonia and the Grand Jury Prize for Best Short Film, FIBABC (Festival Iberoamericano de Cortometrajes ABC), Madrid, Spain.