Past art fair
Art Collaboration Kyoto 2021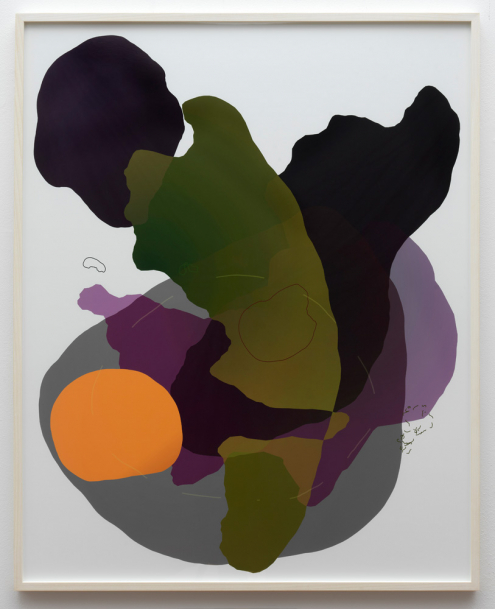 Past art fair
Art Collaboration Kyoto 2021
Kyoto, 5 Nov - 7 Nov '21
For the inaugural edition of Art Collaboration Kyoto, an ambitious new fair with the vision of connecting artists and galleries on a local and global level, Takuro Someya Contemporary Art and Upstream Gallery present three artists: Harm van den Dorpel, Kenjiro Okazaki, and Rafaël Rozendaal. These artists, despite working in different mediums, are engaged in fundamentally related conceptual and formal concerns, notably indebted to the De Stijl movement.

Kenjiro Okazaki (1955-) is a significant figure in the contemporary Japanese art scene, an artist whose practice encompasses not only an immense diversity of material and form but also expands beyond making and into the realms of criticism, research, and teaching. One of his areas of focus is the origins of abstract art, a topic on which he has curated an exhibition as well as published a monograph (Abstract Art as Impact: The Concrete Genealogy of Abstract Art). Through his research on this topic, Okazaki came to see the crucial role played by Dutch artists and architects, and their legacy can be seen as influences on Okazaki's work to his day. In this way, though Okazaki is a Japanese artist who makes and exhibits work primarily in Japan, his conceptual and formal concerns transcend national and cultural boundaries. The painting selected for this fair is representative of his newer work in his Large Painting series, an ongoing series dating back to the 1980s.

Though born to a different generation and in a different country, Rafaël Rozendaal (1980-), a Brazilian-Dutch artist with a close and longstanding affinity for Japan, extends Okazaki's effort to transcend locality. The freedom and ease with which he maneuvers through national and cultural boundaries in his own identity and in his art, much of which takes place on the Internet, follows in the tradition of De Stijl and is unparalleled by any of his Post Internet peers. Rozendaal's best known works are digital, often taking the form of webpages, but he has also garnered considerable acclaim for his physical artworks which are explorations of light and color in the real-world. The two lenticular paintings selected for exhibition at this fair highlight Rozendaal's deeply conceptual investment in the history of abstract art. In 2013 Rozendaal started creating this series of physical objects based on digital works. For these works he uses the medium lenticular painting: the image changes along with the point of view of the observer. In this way, an object can have the same physical properties as the digital works: there is movement, interaction with the viewer, and an endless number of compositions. And just like the websites, the lenticulars give a particular thrill upon discovering them: you feel like you want to share them with others right away.

One of the most exciting elements of this collaborative fair is the opportunity to introduce new galleries and artists to the Japanese art scene and market. With the inclusion of Harm van den Dorpel, whose work contains elements which serve to deepen the connection between Okazaki and Rozendaal, it becomes possible to more fully introduce Upstream Gallery to Japan. From Van den Dorpel we will show 3 prints from his Algues Artificielles series. About this series, Van den Dorpel says: "in july 2016, when i spent a few weeks at sea in brittany, france with family, i began programming code to simulate the seaweed and jellyfish, which washed ashore in ever changing shapes and composition. the effects were unexpectectly satisfying and reminded me of the sculpture works of hans arp, but then in a state of decay - fermenting." The software is inspired by jellyfish and algues in nature: they are all alike, but different every time.
More info here.
Our participation in Art Collaboration Kyoto is supported by the Mondrian Fund.