Past art fair
Artissima Fondamenta
Online, 5 Jun - 5 Jul '20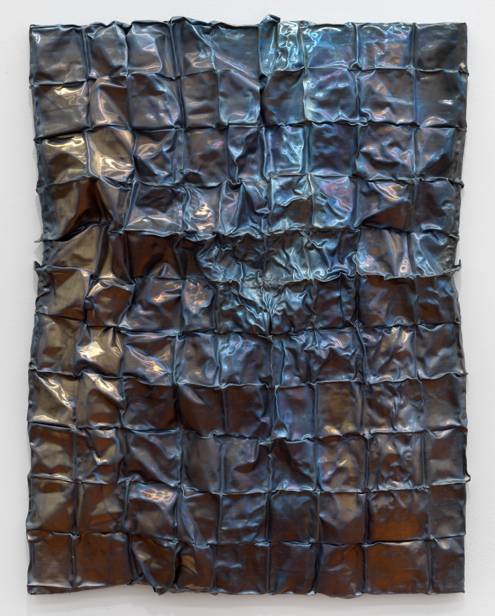 Past art fair
Artissima Fondamenta
Online, 5 Jun - 5 Jul '20
fondamenta
Artissima presents Fondamenta, a curated online project that will run from 5 June – 5 July 2020. Conceived as part of the 2020 fair's work in progress, Fondamenta considers the factors that are transforming our globalised art world. It is an invitation to experiment and respond creatively to the frenetic standstill in which we find ourselves in this challenging present.
Fondamenta – the Italian for 'Foundations', a nod to galleries as wholly fundamental to the existence of art fairs and the art market, will offer an insight into Artissima's research process, exactly five months ahead of the 2020 edition of the fair in Turin (6 – 8 November, preview 5 November).
Presented on this website, a simple and intuitive interface, Fondamenta offers a virtual selection of approximately 200 art works (priced up to 15,000 Euros and rotated if sold), presented by Italian and international exhibitors from Artissima 2019. Each gallery will show works by one selected artist which will be displayed in virtual versions of the five sections of the physical fair: Present Future, curated by Ilaria Gianni and Fernanda Brenner; Back to the Future, curated by Lorenzo Giusti and Mouna Mekouar; Disegni, curated by Letizia Ragaglia and Bettina Steinbrügge; New Entries, curated by Valerio Del Baglivo; and the Main Section, on this occasion selected by Artissima's Director Ilaria Bonacossa.
Fondamenta is not a viewing-room, exhibition or a digital replacement for the fair, but rather a shared perspective on contemporary artistic practices, with a focus on experimental curation.
A collaborative project with galleries, and for galleries, Fondamenta is an opportunity for them to connect and exchange ideas with their peers and the public.
The aim is in fact to create an occasion for research and networking for a new generation of collectors and art lovers.
frank ammerlaan
In his recent work, Frank Ammerlaan (born in 1979 in the Netherlands) makes use of unconventional materials ranging from dirt and dust, (liquid) metals and meteorite particles. Subsequently, you find complex machine embroidery and 'patchworks' of diverse canvasses and fabrics that have been exposed to the elements outdoors. Tiny particles of dust have gathered on the canvas: the resulting stains are rudimentary, indexical recordings of the natural cycles of the environment. With pulverized metals and meteorites the artist creates powder-like and complex geometric patterns. The cosmic material dates from the early times of our solar system: it is by far the oldest material to be found on earth. Scientists consider it as the vital source of the organic compounds that gave rise to life on earth.
For a new series of lead works, Ammerlaan has systematically folded and deformed the dense but malleable metal. Lead is contaminated with meaning; it is alchemical and poisonous but also used as radioactive armour. Forged during the explosion of a star, the chemical element Uranium over time decays into the stable element Lead able to protect the human body being overexposed by the radiation of its former self.
Ammerlaan can be seen as a contemporary alchemist, researching perception, the boundaries of painting and unpredictable processes.
Frank Ammerlaan (1979) is based in Berlin. He studied at the Gerrit Rietveld Academie en got his MA at the Royal College of Art in London. Prizes he won include the Scheffer Prize (2013), the Royal Prize of Painting, the Land Securities Prize RCA, the Doha Studio Art Prize (all 2012) and the Gerrit Rietveld Academy Painting Prize (2007). He had solo exhibitions at the Dordrechts Museum, Museo d'Arte Conteporanea Calasetta and at different international galleries. His work has been included in a number of group exhibitions in and outside of the Netherlands, at places such as White Cube Gallery, KUMU Art Museum in Tallinn, the Royal Palace in Amsterdam and NEST in The Hague. Ammerlaan is one of the founders of artist-run initiative De Service Garage. His work is part of leading private and corporate art collections and museums such as Gemeentemuseum Den Haag and Museum Voorlinden.