Past art fair
Art Brussels 2019
Brussels, 25 Apr - 28 Apr '19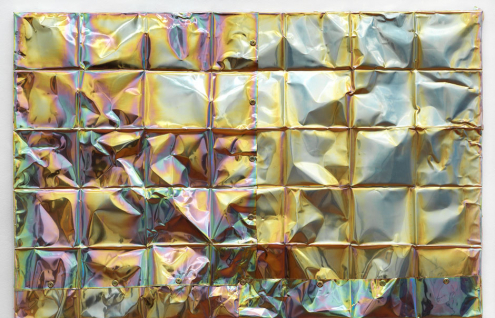 Past art fair
Art Brussels 2019
Brussels, 25 Apr - 28 Apr '19
Upstream Gallery proudly presents a duo presentation of paintings and sculpture by Frank Ammerlaan and Florian & Michael Quistrebert. While painting is usually considered the most traditional form of art, these artists continue to reinvent the medium through their use of unconventional materials and techniques.
art brussels
Founded in 1968, Art Brussels is one of the most renowned contemporary art fairs in Europe and a must-see in the international art calendar.
Art Brussels represents a unique opportunity to discover the richness of the artistic and cultural scene of the European capital, and attracts a growing number of collectors, gallerists, curators, art professionals and art lovers from around the world. Every year in April, the fair welcomes around 25,000 visitors. Since 2016, Art Brussels takes place in the emblematic building of Tour & Taxis, in the heart of Brussels.
Images

Frank Ammerlaan, Untitled, 2019, zinc on copper, 110 x 95 cm.
Florian & Michael Quistrebert, Rakes 6, 2016, Modelling paste on burlap mounted on wood, LED and switch, 122 x 90 cm
Upstream Gallery's participation in Art Brussels is supported by the Mondriaan Fund.