Past art fair
Art Basel 2018
Basel, 14 Jun - 17 Jun '18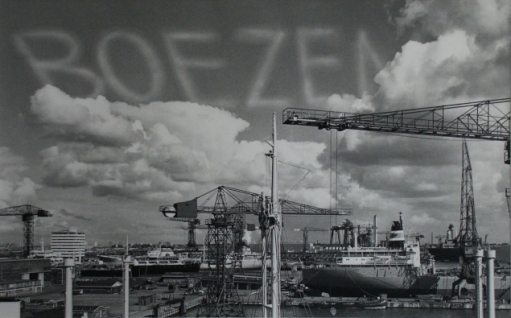 Past art fair
Art Basel 2018
Basel, 14 Jun - 17 Jun '18

Upstream Gallery presents work of Dutch artist Marinus Boezem (1934) at Art Basel 2018 Feature section, dedicated to signal his position as pioneer in the international development of conceptual art and early video and television art through an extensive survey of unique works, editions and archival material.
ART BASEL | Feature Section | Hall 2.0 | Booth J9 |
Marinus Boezem belongs, together with Jan Dibbets and Ger van Elk, among the most important representatives of the Conceptual Art and Arte Povera movement in the Netherlands and was among the first artists that worked with video and television art. Boezem was one of the initiators of the ground- breaking exhibition 'Op Losse Schroeven: Situaties en Cryptostructuren' (1969) at the Stedelijk Museum Amsterdam and took part in the equally influential exhibition 'When Attitudes Become Form' at the Kunsthalle Bern in the same year. Works from both exhibitions are included in the presentation at Art Basel. These historical exhibitions are still highly relevant: in 2011 the Stedelijk Museum organized a retrospective of 'Op Losse Schroeven' resulting in the acquisition of the group of works from that exhibition; key works both from the exhibition and within Boezem's oeuvre. In 2013 a highly acclaimed remake of 'When Attitudes Become Form' took place at the Prada Foundation during the Venice Biennale.
Images:
1. Signing the Sky Above the Port of Amsterdam with an Aeroplane, 1969. Photography, 49,5 x 79,5 cm.
2. Between 1964 and 1969, like a businessman dealing in art ideas, Marinus Boezem travelled to museums and galleries wearing a three-piece suit and carrying a briefcase with proposals for 'Shows'.
3. Still of Breathing on the Picture Tube, 1971. video Umatic, with sound, color, 3'
Upstream Gallery's participation in Art Basel is supported by the Mondriaan Fund.