Past exhibition
End of Summer, Beginning of Autumn?
Armen Eloyan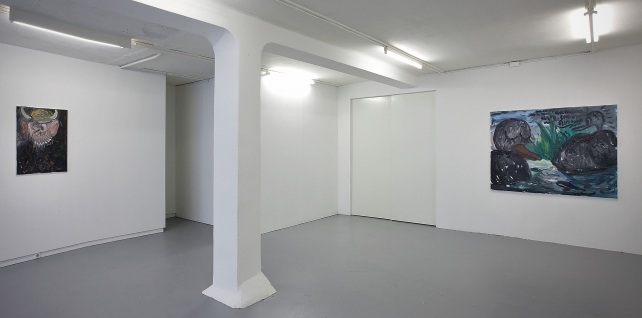 Past exhibition
End of Summer, Beginning of Autumn?
Armen Eloyan
8 Oct - 12 Nov '11
Upstream Gallery is pleased to present a soloshow with a new series of paintings and drawings by the Armenian born painter Armen Eloyan.
Armen Eloyan is known for his large, brutally energetic paintings from animals and cartoon characters in absurd scenarios. In his work he effortlessly combines the dark, the messy, the brutal with humour, reminding us not to take ourselves too seriously and asking us to reconsider our own positions again and again.
Eloyan was born in Armenia in 1966. He studied at the Rijksakademie in Amsterdam, graduating in 2005. He now lives and works in Zurich. Recently his work was on show at Kunsthalle Bern; Bob van Orsouw Gallery, Zurich; Timothy Taylor Gallery, London; Andrea Rosen Gallery, New York; Kunst Halle Sankt Gallen, St Gallen; GEM Museum, The Hague; Centre Culturel Suisse, Paris and Parasol Unit Foundation for Contemporary Art, London.